La Tourtière
A traditional dessert from the South-West of France, the apple tourtière is a round puff pastry, covered with a veil of crispy, caramelised pastry. The originality of this true pastry institution lies in the stacking of thin sheets of pastry, stretched, buttered and sweetened, topped with thin slices of apple macerated in Armagnac. These layers of very thin pastry give it an airy texture.
It is sometimes called Pastis or Croustade. It is an old recipe based on simple ingredients, but relatively difficult to cook!
The origin of the Tourtière could date back to the invasion of the Moors who enjoyed Pastilla, a sweet and sour filled pastry, and is inspired by the Oriental Brick, the Turkish Baklava or the Austrian Strudel. Indeed, these specialities testify to the desire of the pastry chefs of the time to achieve the feat of the thinnest possible pastry.
Soon enough, this dessert became associated with the festivities of country life: baptisms, communions, weddings, carnivals, etc.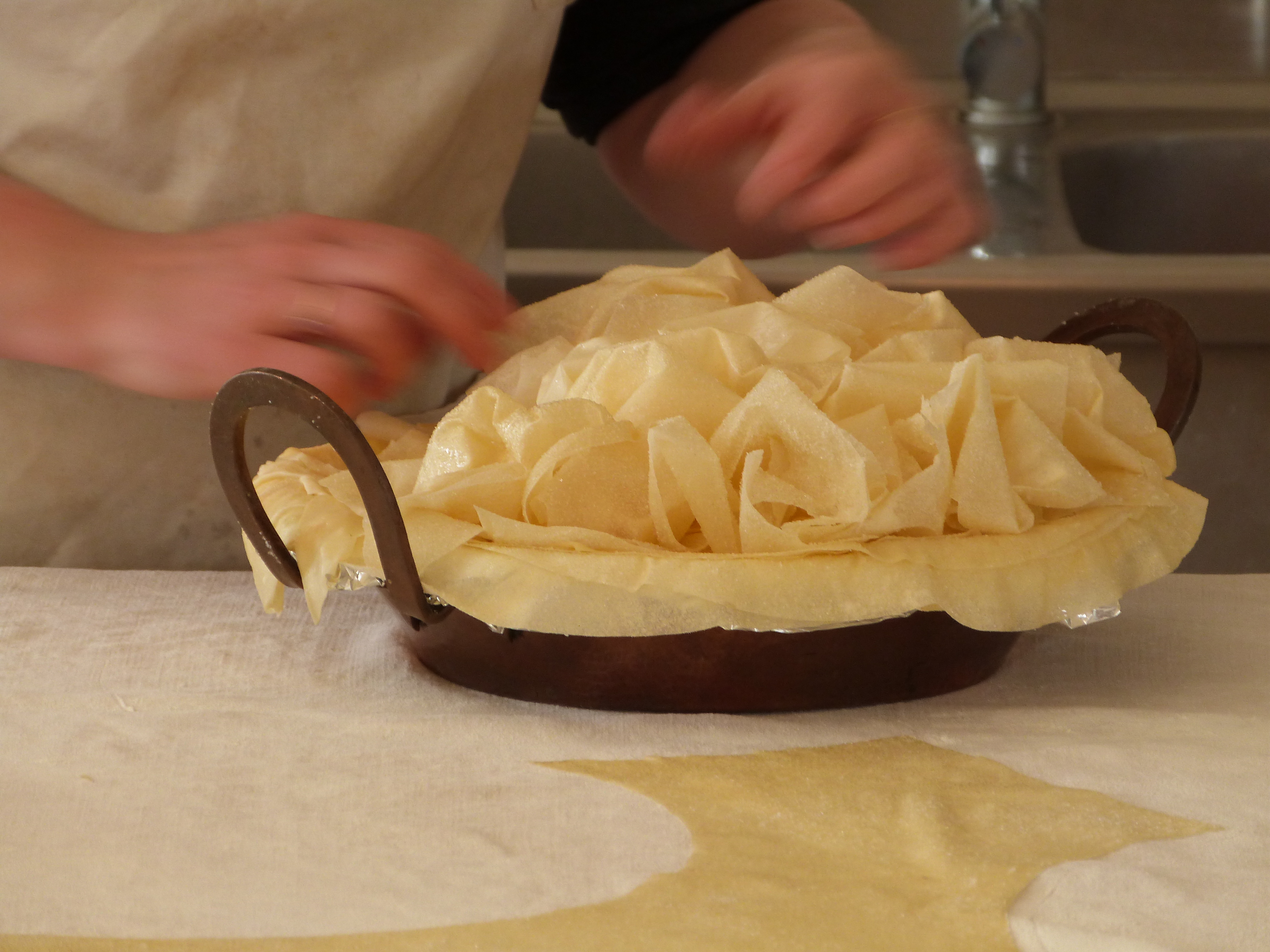 Nowadays there is an easier version of the recipe, in which sliced ​​prunes or apples replace several layers of dough.
We have a tourtière expert here, it's Sophie!
Find her delicious desserts on her farm (on order) and on the markets!